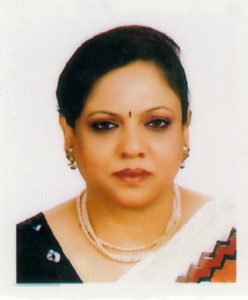 Dear Honorable Ophthalmologists, Valued Customers & Clients I express my sincere gratitude for your continued support and understanding.
Fashion's roots lie in the founding principle of contributing to society by its business. We have a long and proud history in Bangladesh having established our first operation 39 years ago, just after Bangladesh got its independence. Since inception, our business concentration was particularly with eyecare products. This has made our company a part of Bangladesh's eyecare lifestyle.
Our priority is our customers, who we believe are at the heart of our existence. While we represent a number of global companies in Bangladesh as their authorized agent with the highest track record in quality standards that are never compromised, we however, tailor our products to suit local needs and desires and ensure that our products are always at the right place and at the right time.
Representing only the selected quality global manufacturers is the cornerstone of our success and after sales service of our products is a non-negotiable priority for us. Every month hundreds of ophthalmologists all over Bangladesh show their confidence in us by choosing Fashion Optics marketed products.
This confidence is based on our quality image and a reputation for high standards that has been built over many years and the Fashion Optics brand name on a product is a promise to you that it has guaranteed after sales service and complies with both local and international regulations. You can rely on our trained service staffs.
We believe, there is more to business than just doing business. To show our commitment to all our stakeholders and increase their trust in Fashion Optics, our Founder Late Mr. Islam embraced a business principle called 'Creating Shared Value', which is a declaration that, for us to be successful in the long run we have to create value not only for our shareholders but also for people in the communities where we do business.
This is a fundamental part of our business strategy and it means we will always comply with Fashion's set business principles, national laws and International norms and ensure that our actions are environmentally sound, socially just and economically viable. For that reason, we will always be responsive to the needs of our communities, and ultimately, our valued customers.
I would like to sincerely thank you, our valued consumers, for your continued support.